PRIVATE FULL DAY NOR

THERN BEACHE

S WITH

 LUNCH 
FROM A LOCAL'S HOME
Get away from downtown and see the real soul of Sydney, an area defined by magnificent beaches, National Parks and amazing vistas.
Sydney is more than The Harbour Bridge and Opera House. To the locals Sydney is about our lifestyle beach culture and outdoor activities. The Northern Beaches encapsulates everything outdoors, magnificent scenery, great lifestyle and of course beautiful beaches. This day is about getting a sense of Sydney lifestyle, enjoy some walks, great views and eating at a local's home.
Our day starts at 9.00am.
We head north over the Sydney Harbour Bridge where your day of discovery begins of what many who travel the world as some of the most stunning coastal landscape and a lifestyle many never get to experience. 
The Northern Beaches account for a majority of Sydney's magnificent coastline with 16 beaches between Manly and Palm Beach. Today you get to visit some of these beaches, great coastal vistas, visit Marine Parks, National Parks and surf clubs.
9.30am - Our first stop is Bradley's Head, a significant navigation point for Sydney vessel traffic. It is also nestled in Sydney Harbour National Park with views back to the city, Sydney Opera House, Harbour Bridge and down the harbour to Downtown. If you are lucky enough to view this on a sunny day the easterly sun lights up the Opera House, Bridge and City. A great start for our journey north.
10.30am - Our next stop, also part of Sydney Harbour National Park is Tania Park, atop a Dobroyd Headland with magnificent views of Manly, the old Quarantine Station, Sydney Heads, The Eastern Suburbs and views across to Mosman.
11.15am - Our next stop is North Head. Here you get to experience Sydney's famous sandstone cliff faces, learn about our colonial past, maritime history, flora and fauna with links to the Aboriginal culture. We experience views from one the highest sandstone cliffs overlooking Sydney Heads and the harbour. We will spend approximately 30 minutes here.
12 noon - We start our journey along the coast via famous Manly Beach, Shelly Beach and stop for morning tea at "The Boathouse". Set right on the marine reserve of Shelley Beach the café is a great example of Northern Beaches architecture.
12.30pm - After morning tea we make our way north and visit some of the other pristine Northern Beaches. The first is Freshwater followed by Curl Curl, Dee Why and Long Reef.
1.00pm - At Long Reef we stop and take a walk to the top of the headland. The walk takes approximately 10 minutes and the views north and south are stunning. The Long Reef Headland provides views back to Manly and all the way along the coast north where you can pin point most of the beaches and headlands leading to Sydney's most northern suburb of Palm Beach. The headland also overlooks one of Sydney's most picturesque 18 hole golf courses.
We depart Long Reef at around 1.30pm and loop around to a local's home for a wonderful local lunch.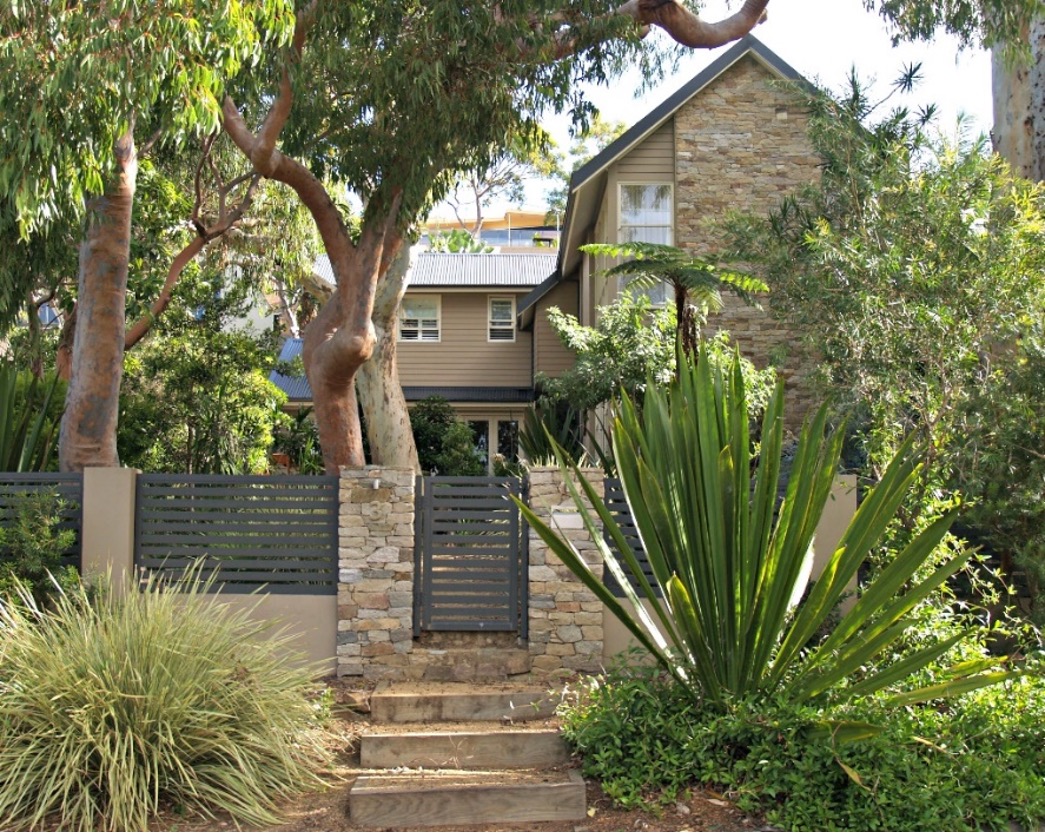 2.00pm - Lunch consists of an amazing assortment of nibbles including local macadamia's, local olives, homemade ricotta cheese and BBQ Kangaroo Meat Balls.
After a drink we crank up the BBQ again to cook some local fish, lamb cutlets, and grass fed steak. This will be accompanied by a choice of salads and to finish a homemade cake and a herbal tea we pick ourselves from a tree in the garden.
At around 3.30pm we take a walk through the National Park to our local harbourside beach. You might want a swim or just enjoy the view back across the harbour to Manly.
NOTES and INCLUSIONS
Lunch at our private local home including 3 courses, beer and local wine.
Hotel transfers included.
All day touring in a Mercedes V Class Van. (Max 7 pax) or Prado "Kakadu" (Max 6 pax).
 Walk after lunch requires walking shoes.
Swimming opportunities available. We supply beach towels.