Full Day Harbourside Bush Walk and Harbour Cruise 
Stretch your legs on one of Sydney's most stunning coastal bushwalks and be hosted to a truly local Sydney experience when we head off the beaten track 
9.30am – Meet your Local Eyes Guide at your Sydney CBD Hotel and travel North over the Sydney Harbour Bridge to the scenic Northern Beaches.
10.00am - Arrive at a quiet harbourside beach and commence our bushwalk. We meander through various microclimates defined by the changing flora and coastal scenery. We walk and learn about the flora and fauna of the region from your expert guide Jamie, who has had 26 years in the Australian Flower industry and born and bred in the Sydney region.
During the walk there are many opportunities to photograph the scenery, flora and fauna. The hike takes between 2 and 2.5 hours at a leisurely pace. Out of 5 for difficulty this is a 3 with some steep uneven stairs. Most of the trail is groomed and has bridges and dirt l rock paths.
11.00am

- During our walk we visit a 5000 year old Aboriginal historic site and learn about the indigenous clans and custodians of this significance place. We take a break at the site and spend around 15 minutes here.
11.15am - We continue our journey uphill to one of Sydney's best but less known but arguably Sydney's best lookout to Sydney Heads and magnificent aspect across to the Eastern Suburbs and north to Manly. This marks the half way point of the hike but the hardest parts are behind you. Most of our journey from here is downhill to Reef Beach where you might want to take a refreshing swim before we head up the hill to lunch at a private Sydney home next to the National Park.
12.30pm – 2.00pm – Arrive at our home for a well deserved lunch. The walking track comes out metres from our home, adjacent to the National Park.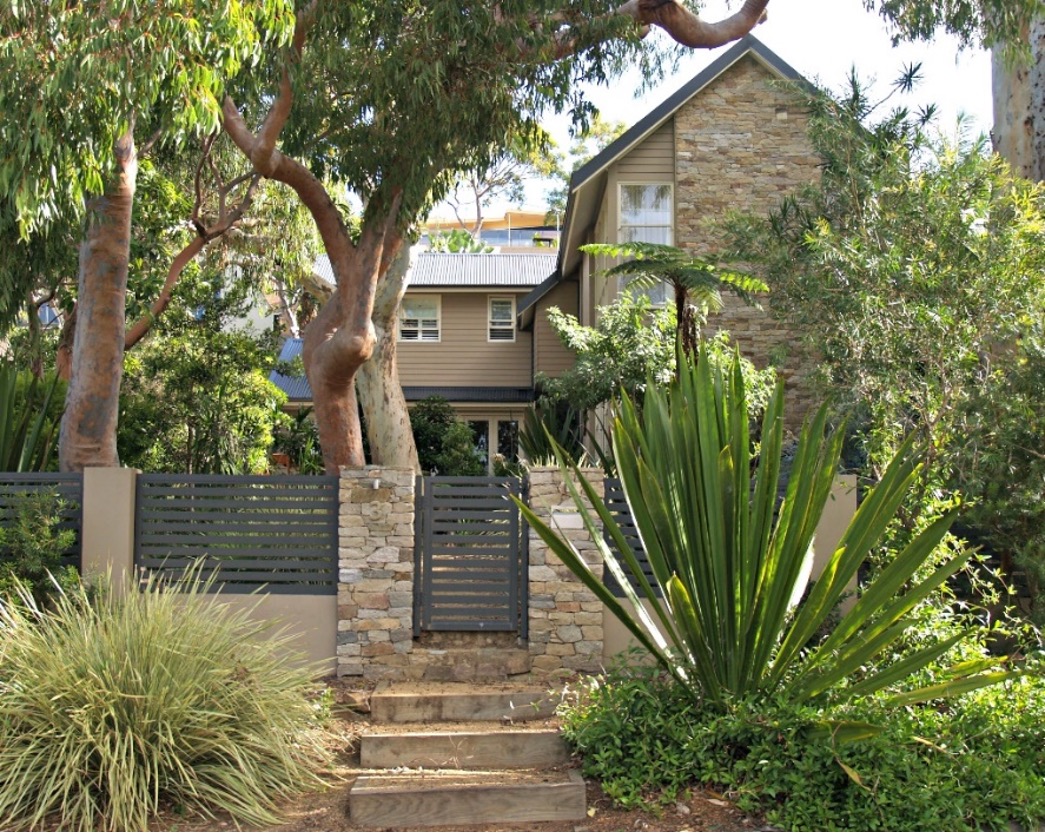 Pre-lunch consists of an amazing assortment of nibbles including local macadamia's, local olives and cheeses.
After a drink we crank up the BBQ to cook some local fish. This will be accompanied by a choice of salads and a herbal tea we pick ourselves from a tree in the garden.
2.15pm

 

– Just a 5 minute drive from our home is the marina where you will be welcomed by our crew and commence your harbour cruise on our 48 foot "Gentleman's Cruiser – Iluka".
2.30pm - We head out of the marina and back to your hotel by on "Iluka" via all Sydney's magnificent icons. We sail past our national parks, harbour beaches, waterfront properties and down the harbour to your hotel.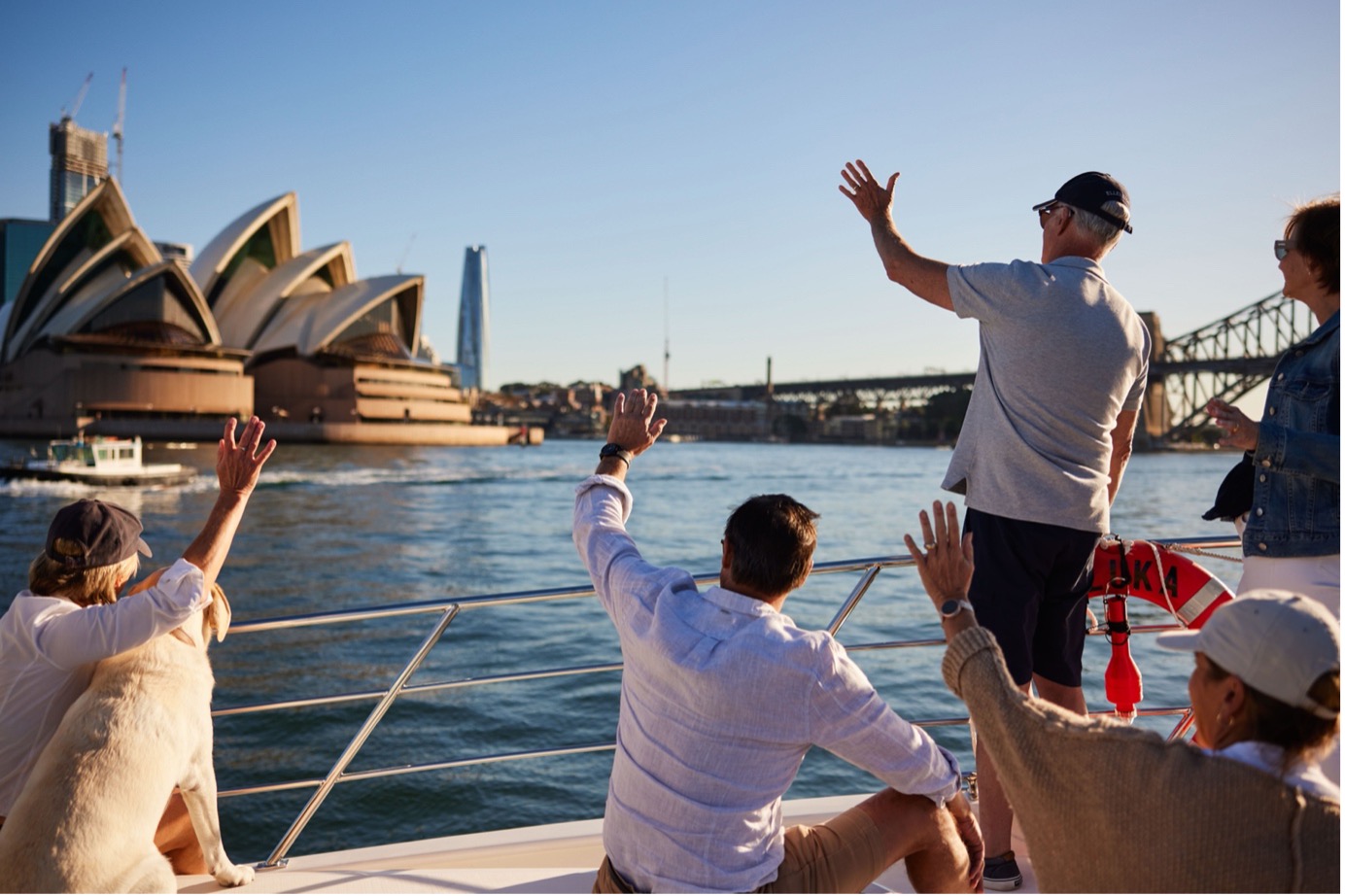 The trip will include some tasty snacks and late afternoon drinks.
6.00pm - Your day is completed when you disembark as we cruise past the icons of The Sydney Opera House and under The Sydney Harbour Bridge. We will drop you at the wharf outside your hotel.
Inclusions
Transfers to and from the hotel
All land and sea touring with your own private guide
Morning tea, lunch and all drinks